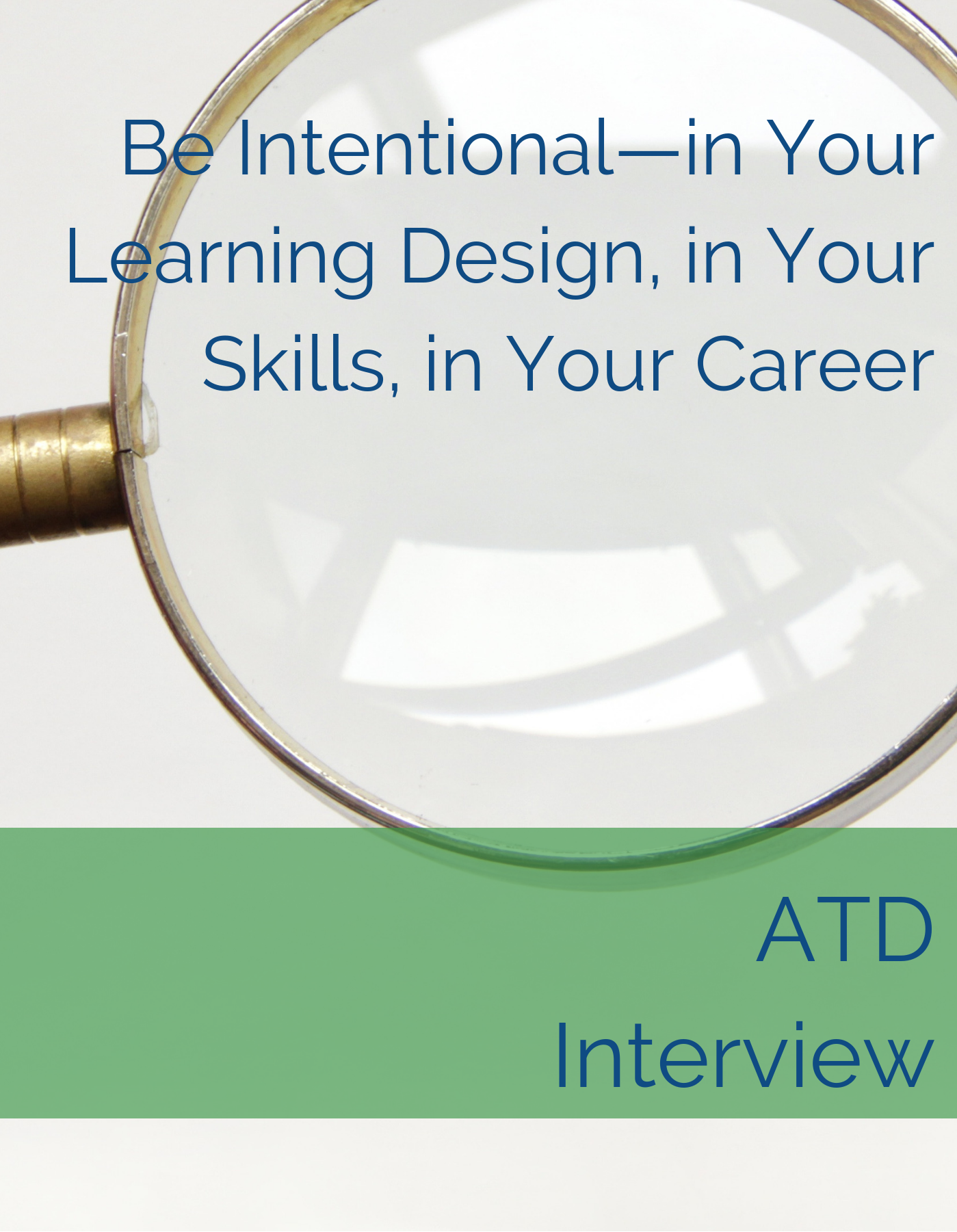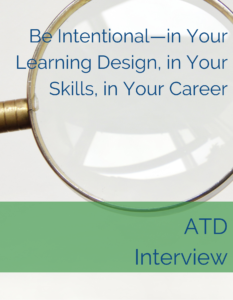 As part of ATD's series of interviews with experts to mark their 75th year, they spoke with me about trends in virtual training and the skills practitioners need to succeed.
"Platforms are consistently evolving, and designers need to stay current on the technology that the L&D field is using to deliver virtual learning, That means learning all the tools and features that are available within a platform and how they can be used. Even more, it means learning how to get creative with those tools."
To read more tips on how to design and deliver successful virtual training, read the full interview.