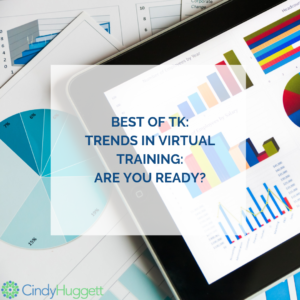 Are you thinking about the future and how new technologies and new mindsets will influence your virtual training's effectiveness?
Are you wondering what's next for virtual training?
Is your organization prepared to take advantage of these trends?
You will leave this session with tangible ideas that can be immediately applied to help keep you ready for virtual training in 2019 and beyond!
In this session, you will:
• Discover five recent trends in virtual training.
• Consider the impact of modern learner expectations on virtual training.
This webcast was recorded in June 2019.